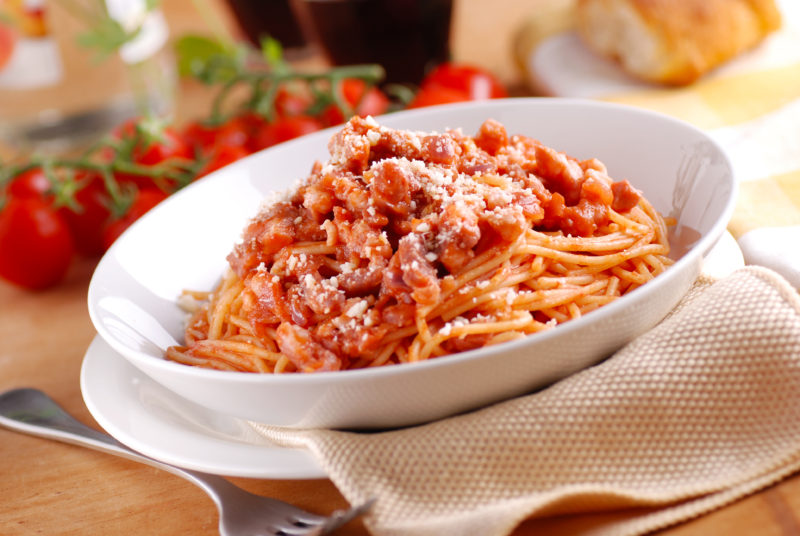 Spaghetti all'amatriciana (red sauce with bacon)
Ingredients
1 lb bacon cut in strips
1 onion diced
Crushed red pepper
3-4 small cans of petite diced tomatoes or whole tomatoes blended
1 bouillon cube or salt and pepper
1 1/2 or 2 T rock salt (or regular salt)
1 lb spaghetti
Parmigiano
Instructions
In a pan cook strips of bacon (1 package) drain the fat, add 1 onion that is cut in small pieces and some crushed red pepper. Add water if it starts to burn.
When onion is cooked add petite diced tomatoes or whole tomatoes blended (3-4 small cans).
Add salt and pepper or a bouillon cube.
Cook until thickened, about half hour to 1 hour on medium to low heat (sauce needs to be boiling, but not too hard).
When the sauce is finished cooking add some extra virgin olive oil.
Cook 1 lb of spaghetti in boiling water (add about 1 1/2 tablespoons of rock salt or regular salt to boiling water before adding the spaghetti).
Add sauce to all the spaghetti immediately. Add parmigiano cheese to the pasta. Enjoy!
---